Transfers: 3 Key Moves Southampton Must Make This Week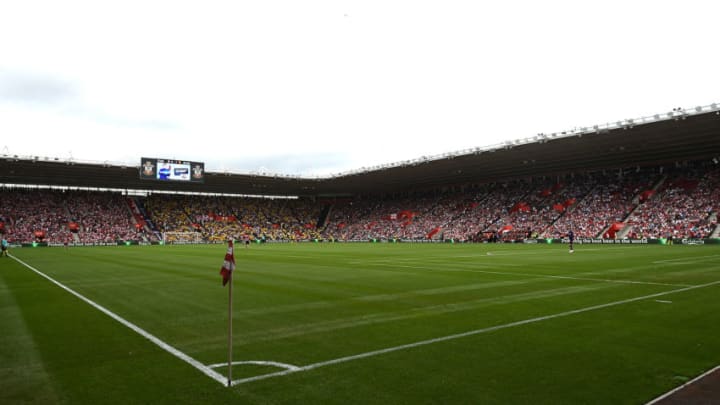 SOUTHAMPTON, ENGLAND - AUGUST 13: A general view during the Premier League match between Southampton and Watford at St Mary's Stadium on August 13, 2016 in Southampton, England. (Photo by Tom Dulat/Getty Images) /
Southampton's season is off to a rough start, and the cracks are becoming apparent. With 12 days left in the summer transfer window, it's time to spend.
Sitting on one point, coming off a 2-0 loss to Manchester United and a dismal opening 1-1 draw against a beatable Watford side at home, is surely not where Southampton supporters and players expected to be two weeks in. While it is a long season ahead, the August fixtures are critically important as the end of transfer season looms. Any deficiencies found in the squad must be sniffed out and corrected early. Anything less, and it's a long slog to January and the window's reopening, when prospects are generally much thinner.
Southampton have done a good bit of business so far during the summer season. Those who were expected to go have been seen off at profit and with minimal fuss, and their necessary replacements have, for the most part, been brought in. That said, there's nothing like a few live-fire games to show you the weaknesses in your side. With the benefit of two matches behind us, we've picked out three weak spots in Saints' starting XI, and some suggested buys to patch the holes while the transfer window remains open.
Next: Diamond In The Rough