The argument for Southampton's marquee players to stay
After their relegation, Southampton's key players have been constantly linked with moves away from the club. Players like Roméo Lavia, Tino Livramento, and (gulp) James Ward-Prowse will most likely be playing away from St. Mary's next season.
Amidst the swirling rumors, the Saints have entered their pre-season still in possession of their stars. Southampton departures include Mislav Oršić (sold to Trabzonspor), Dan N'undulu (sold to Bolton), Moi Elyounoussi and Theo Walcott (out of contract), and Willy Caballero (moving to coach).
Despite their inactivity as sellers, the Saints' social media team has been incredibly active, posting daily 'inside training sessions' over the past few weeks. With the futures of fan-favorite players in doubt, let's read far too deeply into what the Saints' social media presence means for the futures of the players mentioned above, and give a brief argument as to why each should stay for a season in England's 2nd tier.
James Ward-Prowse
Prowse has featured heavily on Southampton's social media this offseason. He has been heavily involved in each training session, including arriving, enjoying himself with some rondos, and exchanging one-twos with Russell Martin.
But foremost, he was the centerpiece of their kit reveal. Surely the Saints wouldn't give us hope showing the handsome devil in our new kit just to rip it away, wouldn't they? Now that they've got our hopes up, let's give an argument for JWP to stay.
Argument for Staying
Any team that signs JWP gets a solid, dependable player. He is capable of playing as a 6, 8, 10, or even a right back in times of need. There is no better striker of a ball in the Premier League, his passing is criminally underrated, and everyone knows about his ability in dead-ball situations. But despite all this, Ward-Prowse has been consistently left out of the England National Team, with more technically gifted players like Kalvin Phillips, Jude Bellingham, and James Maddison preferred.
The knock on Ward-Prowse is his lack of dribbling ability. He ranks in just the 11th percentile in progressive carriers amongst midfielders, that number goes down to the 3rd percentile in successful take-ons.
Because of this, there are doubts about his ability to play in a possession-oriented system, Southampton ever since Prowse came through the ranks has not been a high possession team, opting for strong play without the ball and direct, incisive passing.
New Saints boss Russell Martin is going to play a high possession, play out the back system at Southampton. We got a sneak preview of their preseason friendlies against Portuguese Champions Benfica and 2nd-tier Turkish side Göztepe. In this system, the number six position is absolutely essential for technical ball progression and retention.
While admittedly against inferior competition, if Ward-Prowse could dominate in this high-pressure position, he could show England manager Gareth Southgate a part of his game that critics say is lacking. Plus if he stays and gets us back to the Premiership he should get a statue outside St. Mary's. Or a Ward-Prowse stand. At the very least a street downtown named after him.
Tino Livramento
Tino has also featured sporadically in the Saints' training videos and replaced Ward-Prowse in Southampton's away kit reveal. The rumor mill is running overdrive on the young right back, as Newcastle is rumored to be keen on acquiring his services. The reported price however is unacceptably low at 12 million.
Argument for Staying
He will play. It's honestly that sample. Tino has proven himself in his limited game time to be a Premier League quality player, his trademark bombing runs down the right being a staple of the successes of the late Hasenhüttl era. Newcastle is his rumored destination, and they have a little someone in the right back position named Kieran Trippier. You may have heard of him.
At Southampton, Tino will be much closer to the starting right back position. His competition is Kyle Walker-Peters (for now — he is another tabbed to depart) and James Bree. Even if Tino is eased back into game action after his long injury recovery, the longer Championship season means he will get far more match experience to showcase himself and continue his development.
Roméo Lavia
Roméo Roméo wherefore art thou Roméo. Seriously, he has been completely absent from Southampton's social media since the season ended. I briefly spotted him doing his trademark perfect play through the lines (at 0.07) but otherwise has been incognito.
He only lasted 20 minutes on the pitch against Benfica, indicating the club is prioritizing his health before a big move. Unfortunately, it seems as if Lavia has played his last competitive match as a Saint. Liverpool is reportedly frontrunners for his services, and with the potential departure of Jordan Henderson, Lavia would be a perfect addition to Jürgen Klopp's side.
Argument for Staying
I can't even pretend — Lavia should leave for greener pastures. He has the quality to play meaningful football for the top Premier League clubs, and at only 19 years old, the Belgian youngster's future is bright. He has been linked with moves to Arsenal, Liverpool, Manchester United, and Manchester City owns a buyback clause.
Don't be surprised if he is starting at any of those clubs within the next few years, the lad is that good. The only question remaining to be answered is the price Southampton want for him, as reports indicate they are asking for 50 million, a cost other clubs seem unwilling to pay.
Southampton ended last season with a bloated squad, and after a few weeks into the summer transfer window have done very little to trim the fat. They have even made additions — bringing in left back Ryan Manning on a free and continuing to dip into the Manchester City cookie jar with the 12 million addition of midfielder Shea Charles.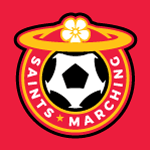 Want your voice heard? Join the Saints Marching team!
Write for us!
Their star players are widely expected to depart before long, but the Saints seem unwilling to part with their assets without fair market value. With Premier League football calling for several players, they wouldn't spurn it to stay loyal to Southampton, would they?
Southampton are next in action in a friendly against Rubén Sellés' Reading on July 22nd.