Grading the Southampton Transfer Window Part 2: Arrivals
Last week, we recapped the departures from Southampton during this summer transfer window. If you missed it, feel free to hop on over and take a look. This portion will focus on the new faces at St. Mary's for the 2023-2024 Championship season. Arrivals to the youth teams such as Zach Awe will be covered at a later date, this will solely focus on senior players. As previously, all statistics are via fbref.com and transfer values via transfermarkt.com. Let's get right to it.
Manager – Russell Martin
Despite having been in talks with Martin for months, the Saints' new gaffer wasn't officially appointed until July 1st due to a legal spat with Swansea overcompensation. Despite a potentially acrimonious start, Martin's honesty and openness in dealings with fans and the press has been a breath of fresh air. He has had to deal with a fanbase simultaneously reeling from the sting of relegation while also having high expectations of their players in a lower tier. Martin has handled this beautifully, while also championing an exciting brand of football on the pitch. The results haven't been perfect (see Southampton 0 – Sunderland 5), but Saints fans have a reason to smile again after several bleak months.
Grade: A
Transfer: Shea Charles, 12.25m from Manchester City, CDM/CB
What do they feed their defensive midfielders at the Manchester City academy? Shea Charles has followed in his City youth setup compatriot Roméo Lavia's footsteps, impressing in the minutes afforded to him by Russell Martin. He looks calm in possession, and slots in as a center-back and a number 6. Despite only starting 2 of 5 matches, he is 4th on the team in progressive passes. The future is bright for the 19-year-old, and he will be key for the Saints as they fight for an immediate return back to the Premiership where they belong.
Grade: A
Transfer: Ross Stewart, 9.3m from Sunderland, Striker
In theory, this is a shrewd buy. The Loch Ness Drogba (amazing nickname) is a pure goalscorer, and at 27 years old is just entering his prime. Plus Saints are weakening a potential promotion rival in Sunderland. But there is a catch. Injuries have limited Stewart throughout his career, and last season he only played 13 matches. Southampton's medical staff will have to keep the Scot healthy, but if they can, Saints may finally have the goal-scoring striker they have missed since Danny Ings.
Grade: (a hopeful) B+
Transfer: Ryan Manning, free from Swansea, Left Back
Manning is one of four Southampton players who have played every single minute so far this season (top marks to any who guess the other 3). He has chipped in two assists (1st on team), and 53 progressive passes (2nd on team). Sidenote — if you are ever looking at a statistic that exemplifies the demands Russell Martin places on his fullbacks, the Saints two leaders in progressive passers are the fullbacks, Manning and Kyle Walker-Peters, and the two of them have double (53 and 54) than the 3rd place Will Smallbone (28).
Offensively, Manning has shined, but defensively he has some work to do. He has directly made mistakes leading to two opposition goals and has struggled to stop crosses from his wing. But all in all his contribution has been incredible given he has acquired a whopping total of zero dollars.
Grade: A-
Transfer: Joe Lumley, free from Middlesbrough, GK
There isn't much to say here — Lumley is a distant third in the goalkeeping pecking order for now. If Alex McCarthy moves on in January Lumley may eventually feature for Saints, but currently does not make gameday squads.
Grade: N/A
Loan: Taylor Harwood-Bellis, Manchester City, CB
Another Manchester City youngster at Saints brings their total tally up to 4 by my count (not including departed Lavia). It also replenishes Southampton's double-barreled surname player count after the departure of James Ward-Prowse. Like Lavia, Harwood-Bellis is a stud. He was integral to Burnley's promotion run last year, making 32 appearances. Premier League clubs were interested in the 21-year-old, but he chose to come to Southampton over their advances. Furthermore, the Saints have a 20 million obligation to buy if promoted this season, which could be a good bit of business for one of England's top prospects.
Grade: A
Loan: Mason Holgate, Everton, CB
In theory, this is a good loan move for both sides. Mason Holgate has been on the outside looking in at Everton, and an impressive loan away would potentially help the Saints and reestablish his value to the struggling Merseyside outfit.
Unfortunately for Holgate, his debut for Southampton could not have gone any worse. A 5-0 drubbing at which he both gave the ball away for a goal and had another goal go through his legs. Russell Martin protected his player afterward and took the blame for throwing him into the fire too early, but the damage has been done. I wouldn't expect to see Holgate in the starting 11 for some time, as he works his way back into his manager's and the fans' good graces.
Grade: C+
Loan: Flynn Downes, West Ham, CDM
Another good signing in theory by Saints, Flynn Downes reunites with Russell Martin, his former manager at Swansea. Downes has plenty of promise, 24 years old, Premier League experience, Championship experience, and familiarity with Martin's system. He has only played about 1.5 matches for the Saints so far, so it is difficult to fully analyze how he will fit in. However, he brings needed experience to the very young and very important number 6 position currently occupied by Will Smallbone (23) and Shea Charles (19). There has not yet been confirmation of any permanent transfer clauses in his loan, so this looks to be a pure season-long rental.
Grade: B+
Loan: Ryan Fraser, Newcastle, Winger
The almost simultaneous announcements of Nathan Tella's departure and Ryan Fraser's loan set Southampton's fanbase alight. On the one hand, you had Tella: at the club since 2017, a homegrown product and our own starboy. On the other you had Fraser, who 5 years ago was scoring double-digit Premiership goals, but since due to reported attitude issues has been cast out of not one but two clubs (albeit Eddie Howe was manager at both).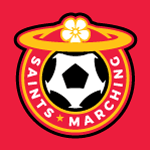 Want your voice heard? Join the Saints Marching team!
Write for us!
With this in mind, seeing Fraser as Tella's replacement did not fill Southampton fans with confidence. However, this move is low risk, high reward. If Fraser cannot recover his form that had him as a regular on Premier League scoresheets, Southampton can send him back to Newcastle with no problem. If he can, the Saints have another exciting winger they can deploy on either side of the pitch to create goals.
Grade: B